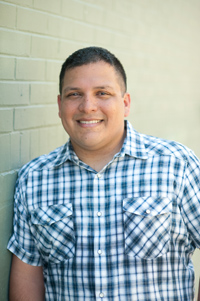 Hi, I'm Daniel.
I have over 20 years of experience as a professional developer. In the past I worked for insurance giant USAA, Frost bank, and global consulting firm Cap Gemini.
I founded Grow Development with the goal of being self-employed and spending more time with my wife and growing family. We have three kids and enjoy being location independent while working with customers around the world.
I focus on helping clients with their ecommerce sites running WooCommerce. I also run an ecommerce plugin marketplace named Shop Plugins.
I blog about travel, books, movies, family, and other things I find interesting over at daniel.gd.
WooCommerce Experience
WooCommerce Plugin Developer
I've been working with WooCommerce since it started back in 2011. I built the very first commercial plugin for WooCommerce and have built dozens of plugins and sites since then.
WooCommerce Core Committer
I've submitted code to the WooCommerce core plugin and provided testing for major plugin releases.
Once a Ninja, Always a Ninja!
I worked at WooThemes/WooCommerce as a WooCommerce Ninja, where I answered thousands of support tickets and developed several commercial plugins like WooCommerce UPS and WooCommerce Xero. I actively help other plugin developers with development, integration, and coding.
Company
Grow Development is a small team of developers based in San Antonio, Texas, and around the world!