UPDATE: This plugin is now owned/maintained by our friends at WooThemes
If you have a Xero account, you know how it organizes your businesses accounting simply and elegantly.  Now with Xero for WooCommerce, you can seamlessly integrate the sales data from your ecommerce site into your Xero account.
After you purchase and install the Xero for WooCommerce extension, the sales in your store will be automatically exported to Xero as invoices as they happen.  Corresponding payments will also be created for the invoices.
The administrator can set up accounts for each of the sales items to be posted to using the Xero account number.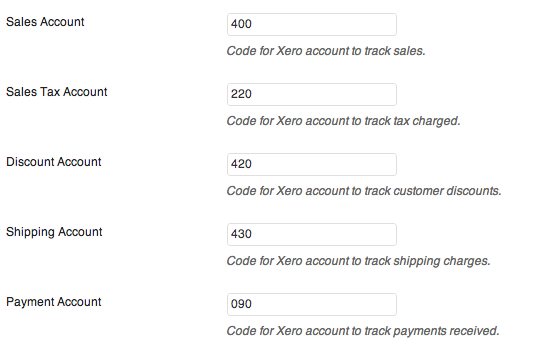 Line items from your orders are moved over to Xero with quantity and unit price.  Shipping charges and discounts are added as line items.

All of this saves you time from doing data entry and allows you to access sales data for your ecommerce site, along with the rest of your accounts.
You can purchase Xero for WooCommerce here, and access the documentation for the product here.